Z Pier
General Information
Commercial load n go
Westhaven offers a berth for commercial passenger vessels to embark and disembark passengers. This berth is located at Z Pier, with carparking available (pay by plate) and in proximity to bus stops. The berth can accommodate vessels up to 20m in length.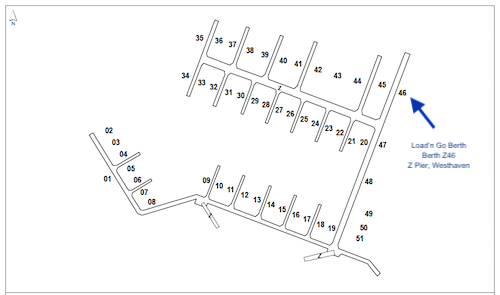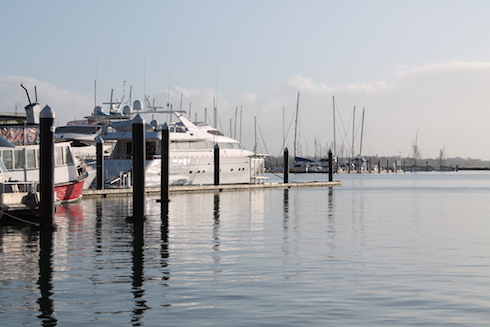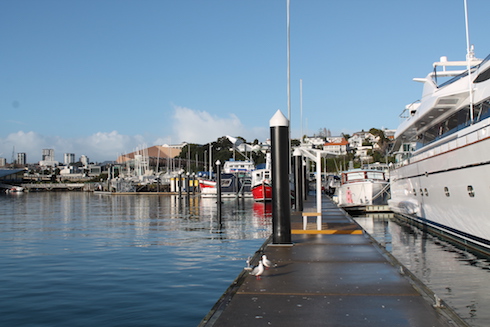 BEFORE YOU BOOK:

Before you book the berth, please register your vessel with us as follows:
Step 1: Review Westhaven's Terms & Conditions for using the Load'n Go Berth (PDF, 5mb)
Step 2: Download and complete the registration form here (Word document)
Step 3. Pre-register your credit card for automatic payments
Step 4: Email your registration form, along with your current Liability Insurance documentation and a Health & Safety Plan for your vessel to info@westhaven.co.nz
Once you are registered, we will send you an access details to enable you to book and pay for the use of the berth.
BOOKING YOUR BERTH:
Bookings are available at a cost of $50 per thirty minutes. We will email you the link to the berth booking system when your registration is complete.
BERTH SPEC'S
The Load'n'Go berth is a 20m berth, with a depth of 2.6m. 
Please take care to maintain your allotted time, as other vessels may be waiting to occupy the berth.