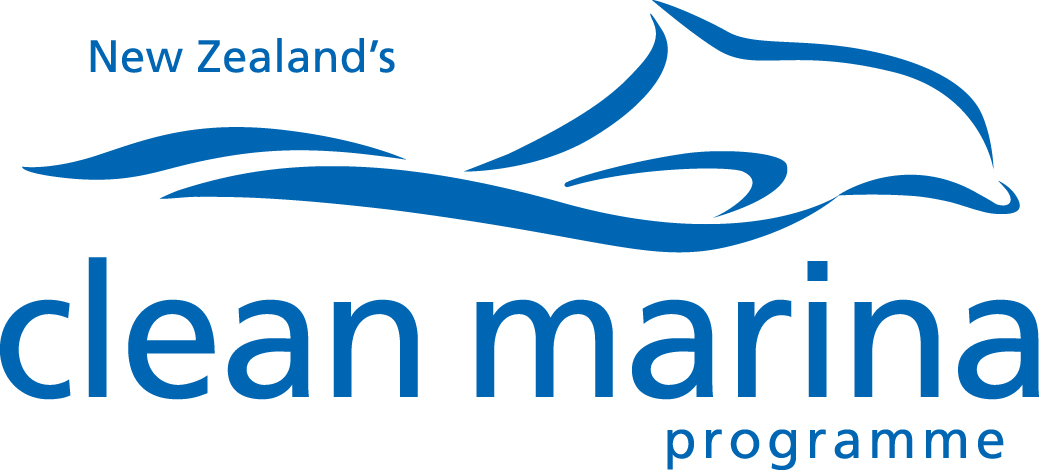 We are a Clean Marina
Westhaven Marina has been independently assessed and certified as a Clean Marina since 2011 under the NZ Marina Operators Association's (NZMOA) Clean Marina programme, created to promote sustainable environmental initiatives centred around the protection of coastal and inland marine areas.
The programme encourages maritime users – including boatyards, contractors and boaties – to play their part in protecting coastal and inland water quality. Clean Boating brochures are available from the marina office.
We have installed shore-side raingardens that clean our stormwater run-off
The southern carpark boasts raingardens, which provide more natural filtration for stormwater. As well as adding further beauty to the marina, these gardens absorb and filter contaminants before it is then absorbed into the surrounding ground, pipes, drains and streams, and eventually to the sea.
We don't waste kai
Going by the attitude "He kai te rongoa, he rongoa te kai" ("Food is medicine, and medicine is food"), the Kai Ika Project utilises fish heads, frames and offal which were previously going to waste.
At Westhaven Marina a Kai Ika Project mobile fish filleting trailer is stationed close to our public boat ramp and charter fleet, which during the busy summer months is used to collect fish off cuts that would have otherwise been discarded.
Our Marine Village toilets are eco-friendly
A water tank collects the rainwater from the Marine Village's roof, which is then used to flush the toilets in the building.
As you can imagine, these flushes add up to a lot of water, and Auckland has its fair share of rain, so this makes a big difference!
New water infrastructure keeps our harbour cleaner
The Waitemata Harbour is a special place for boaties. The recent $33.4 million upgrade to the wastewater and stormwater networks in St Marys Bay undertaken by Auckland Council and Watercare will make sure that wet-weather overflows into the Waitematā Harbour are prevented by separating wastewater and stormwater networks.
We have installed hydrocarbon filters
EnviroPod filters have been inserted into the stormwater catchpits along the northern side of the marina to capture litter and other pollutants. These filters, along with the large devices under the carpark, are designed to reduce toxins entering the waterway.
We test the water rigorously
Westhaven Marina manages a rigorous program of water testing. This enables the Eke Panuku team to pinpoint any areas of contamination and to look for trends. We are working collaboratively with other teams in the Auckland Council whanau to improve water quality in the short, medium and long term.
We've made this space a 'no discharge zone'
We want boat owners to share kaitiakitanga (guardianship) of this beautiful place. As such, we take a hard line on any black water discharges from vessels into the marina. Sewerage removal facilities are located at U Pier and Z Pier.
The Floating Dock service is also connected to reticulated sewage, enabling boat owners to safely clean their vessels in a convenient location.