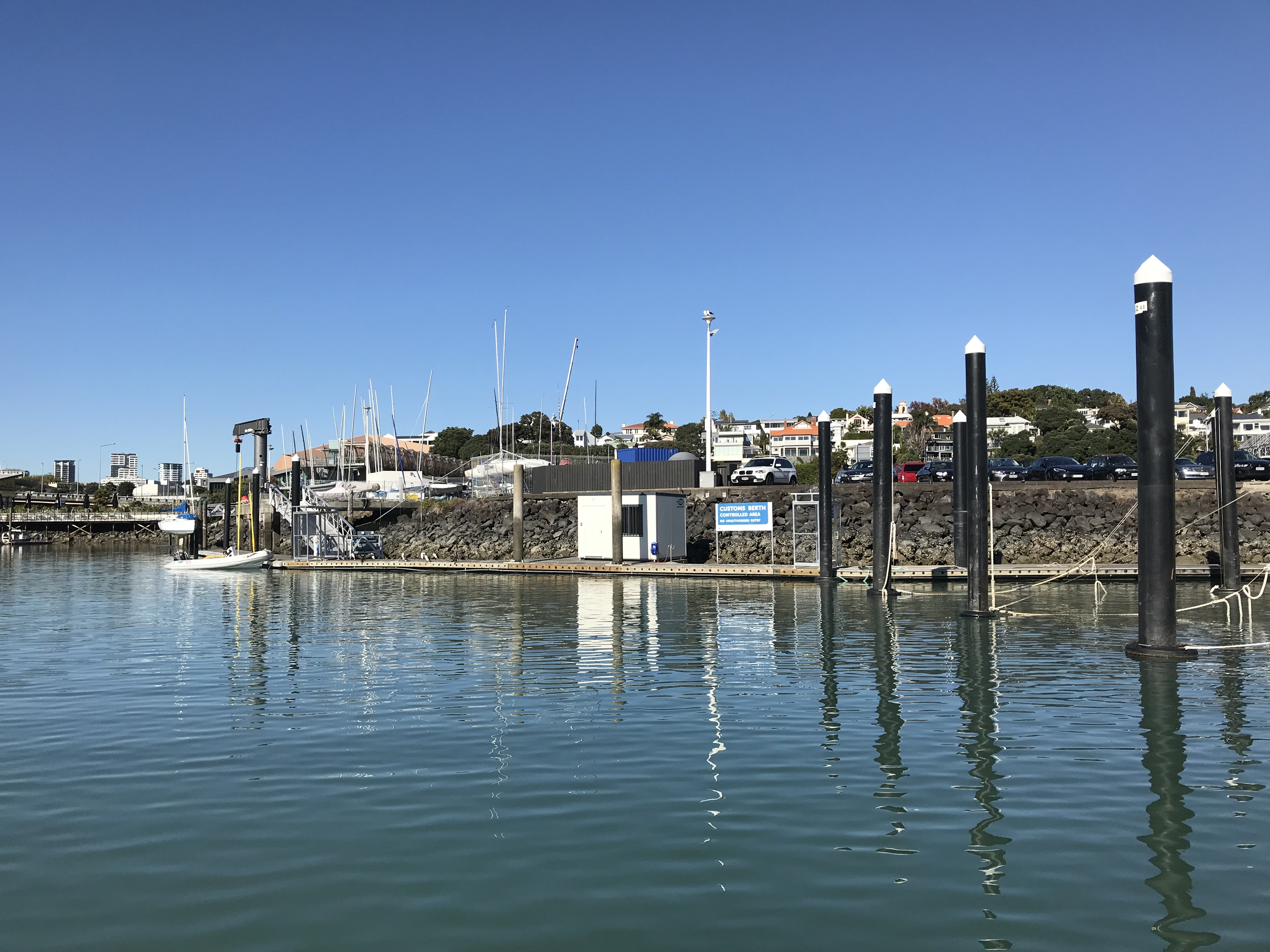 Vessels arriving in New Zealand must meet strict biosecurity requirements to prevent the introduction of pests and diseases to our country. Most recreational vessels will need a full biosecurity clearance, which involves an inspection of the vessel by a Ministry for Primary Industries (MPI) officer. A full clearance allows you to sail freely in New Zealand waters and remain in the country for an extended time (more than 20 days).
Your first place of arrival in New Zealand must be a port or marina that has been approved to receive yachts and other recreational vessels from overseas. These are called 'places of first arrival' (POFAs).
Westhaven, Viaduct and Silo marinas are the only Auckland marinas that can offer customs clearance for pre-arranged vessels. Westhaven Marina offers customs clearance for vessels up to 24 metres in length. Viaduct and Silo marinas can offer customs clearance for vessels over 24 metres.
To clear with customs and MPI at Westhaven Marina, you will first need to make a booking in advance with customs and MPI directly, and then fill out our PoFA form here.
For more information about the process and how to notify customs and MPI of your arrival, please visit the MPI website at mpi.govt.nz/import/border-clearance/ships-and-boats-border-clearance/yachts-and-other-recreational-vessels/ or contact the marina office.