SeaLink
The ferry service operator SeaLink has been located on Hammer Street since November 2019. SeaLink vessels do manoeuvre in the Westhaven entrance 8-14 times a day, taking about two minutes each time. A Sealink Vessel Movement warning system using yellow flashing lights is in place and all boaties need to be alert, cautious, and stay clear.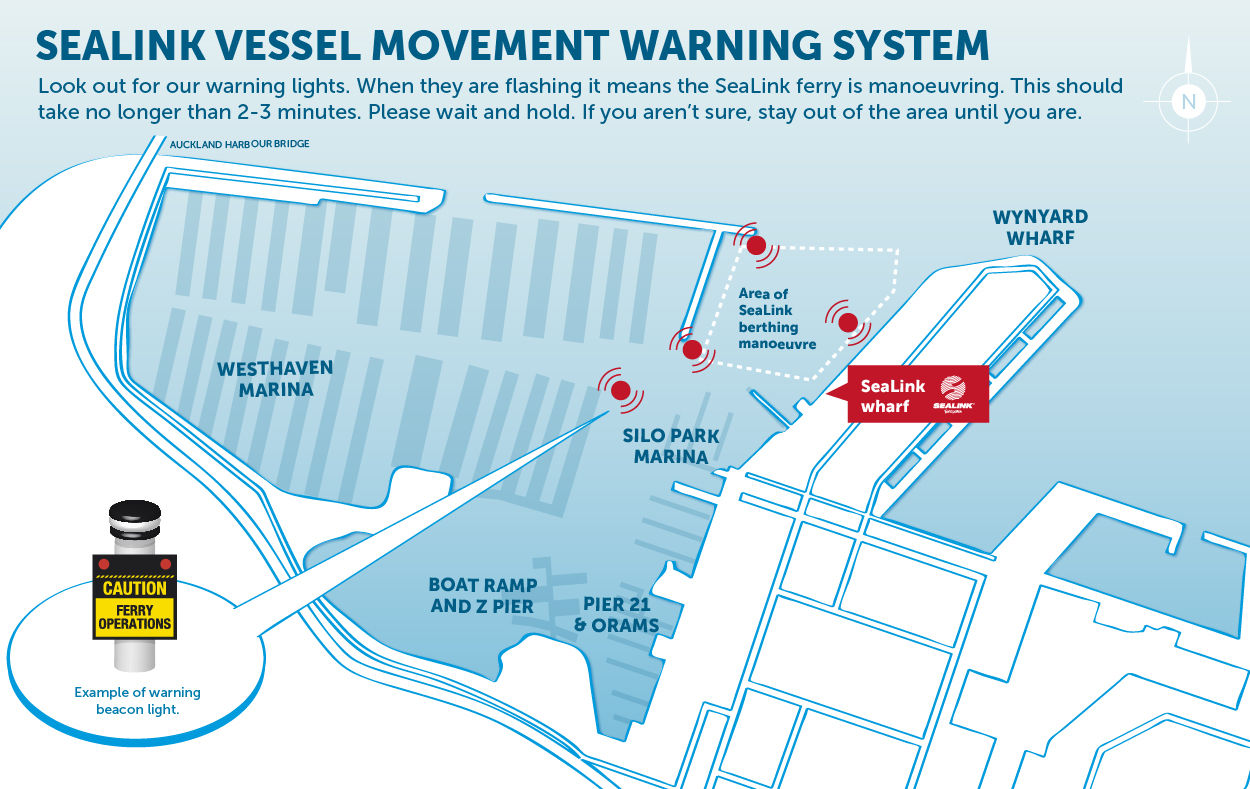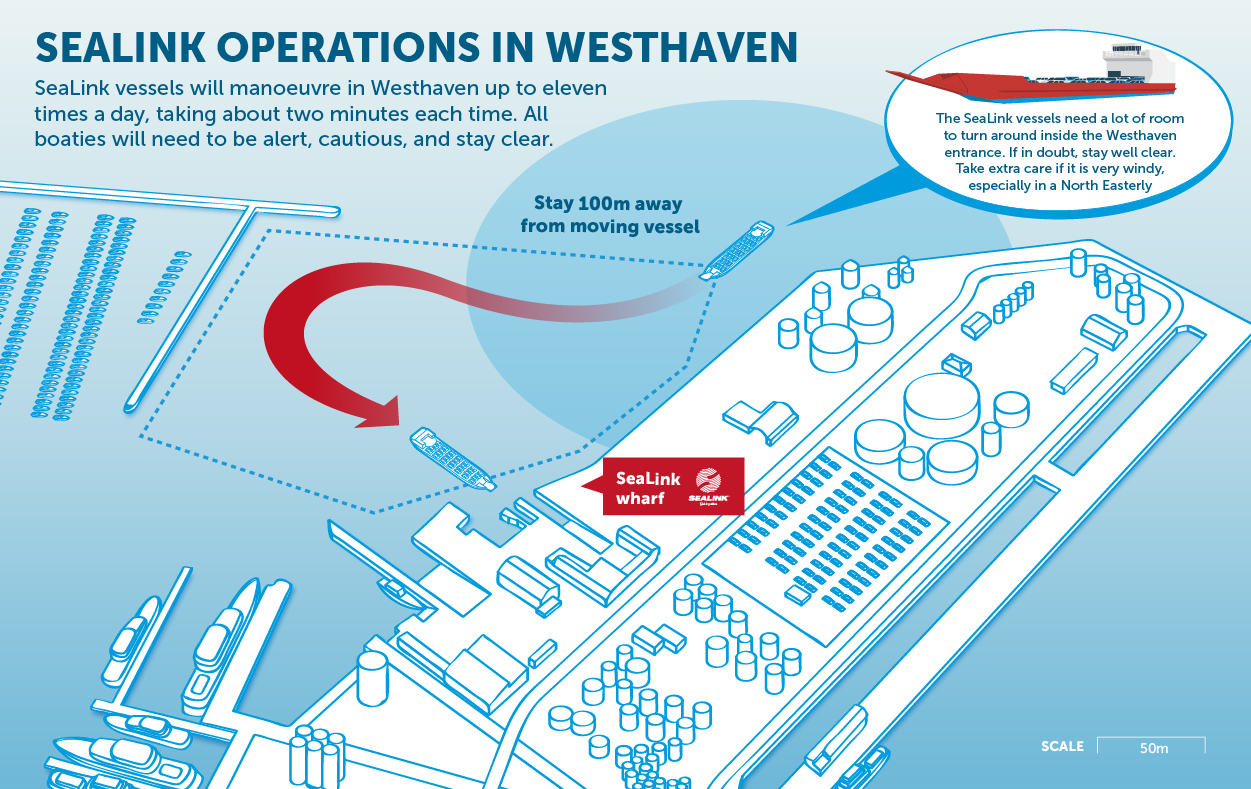 FREQUENTLY ASKED QUESTIONS
How often do the SeaLink vessels move?
Currently there are between 8 and 14 scheduled vessel movements a day in and out of Westhaven, depending on the season. The vessels are 38-46m in size and each time the vessel arrives and leaves it will need about two minutes to turn in the Westhaven entrance. 
Do the vessels have exclusion zones around them?
Yes, the largest vessels Island Navigator, Seabridge and Seaway have moving exclusion zones around them. All vessels should maintain a recommended distance of 100m at all times.
Do the vessels need extra room in bad weather?
Yes, the barges will need a little more time and space to turn particularly during a North Easterly. Always be mindful of the conditions.
How will I know how much space to give?
We recommend that you avoid the entrance for the short time it takes for the vessel to manoeuvre and always stay at least 100m away from the vessels. SeaLink masters are expert at working in tight spaces and this only takes a couple of minutes each time.
Depending on your vessel, location and the conditions you can:
Slow down or hold
Circle outside the entrance
Delay leaving the dock
How much can the SeaLink master see?
Please be aware that the SeaLink master has limited ability to see vessels at certain angles. This is one of the reasons we recommend you stay well clear of the vessels while they are manoeuvring.
Will the SeaLink vessels create turbulence in the water?
There is very little propwash from the SeaLink vessels and it is only likely to be felt by those that are in close proximity to the barges.
I am under sail power. Shouldn't the ferry have to give way to me? 
As there is no sailing permitted in Westhaven boat harbour, vessels should not be sailing within Westhaven. This includes both Westhaven water space, and the vessel transiting area shown on this map.