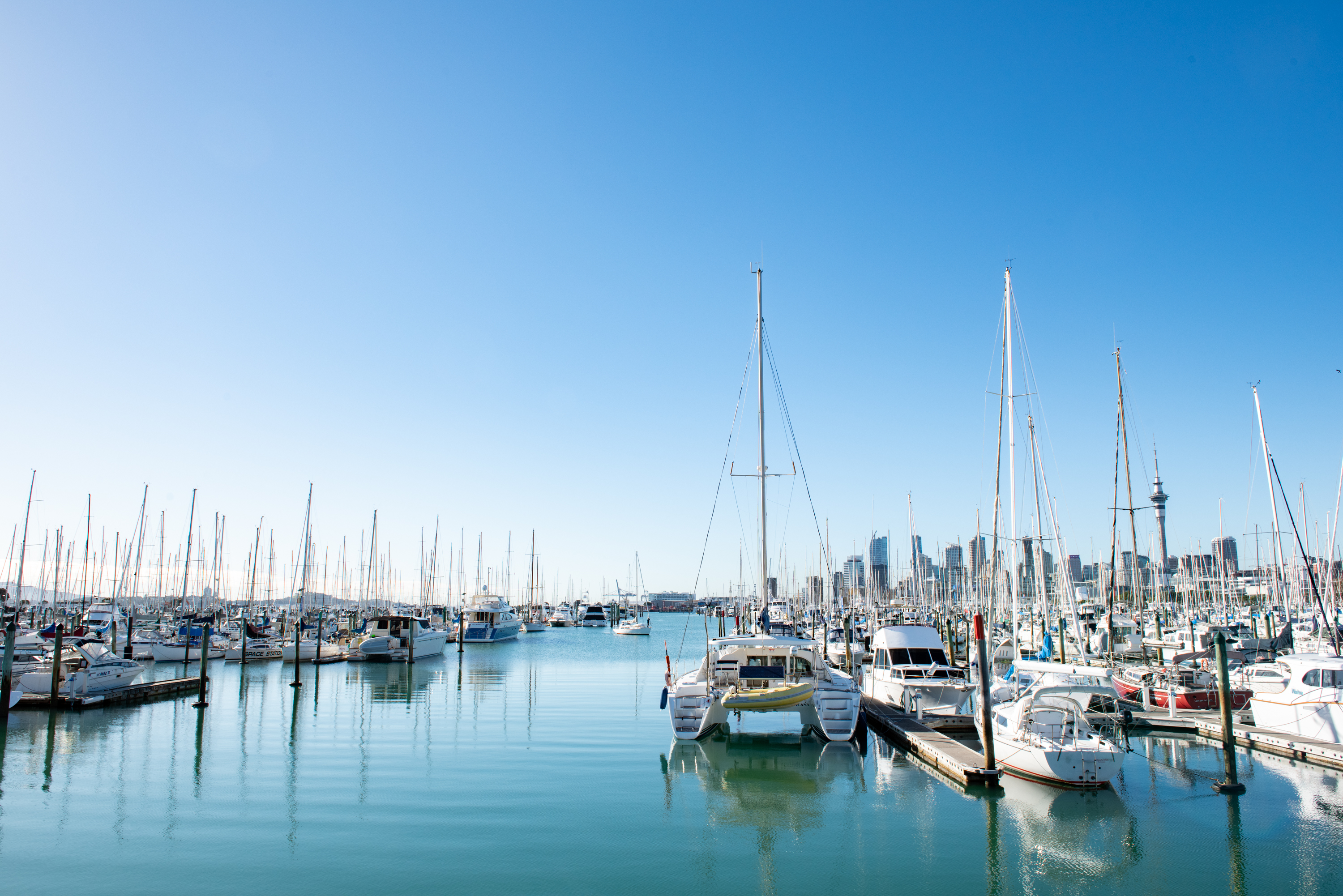 Home to 1,800 recreational boats, four yacht clubs and a variety of marine businesses and hospitality establishments, with occasional appearances from NZ celebrity Owha the leopard seal, this is a truly bustling marina. On the water, Westhaven's facilities include the largest refueling facility in the southern hemisphere, pile moorings, wet berths, a Load n Go berth and a 45-berth charter base. Over at Z Pier, you'll find over 50 charter operators who'll help you explore our wonderful harbour and Hauraki Gulf.
Other facilities include a 4-lane public boat ramp, a floating dock service and 100 meters of public-use pontoons. There are shower and laundry facilities well located around Westhaven, while sewer pump-out is currently available on Piers U, X, Y and Z.  Around its perimeter are dry stack berths, travel lifts, two boatyards and two large capacity slipways.
Westhaven Marina was created in the 1940s and is an integral part of Aotearoa NZ's incredible sailing legacy, giving nautical stars-to-be a place to hone their craft.
It's also one of the most idyllic places in Auckland to ride a bike, walk a dog, or picnic and home to several excellent cafes and restaurants.
"Westhaven is the mecca of marinas in New Zealand." 

- NZ sailing legend Penny Whiting MBE
Today, Westhaven Marina is an area of central Auckland bustling with boats, bars, restaurants, cafes, and those simply looking to enjoy the beautiful surroundings with a waterfront walk or bike ride. The marina and the waterfront area is currently being regenerated by Eke Panuku Development Auckland, owner of the marina and surrounding public space, on behalf of Auckland Council.
"If you didn't have Westhaven, you wouldn't have the international success of yachting."

– John Street NZOM, Royal NZ Yacht Squadron yachtsman