Berths
General information
Lines & fittings
Ngā Aho me ngā Tautara
Berth fittings are the berth occupant's responsibility. Please ensure yours are the right specifications for your boat, and that you check and maintain them regularly. Here are some guidelines: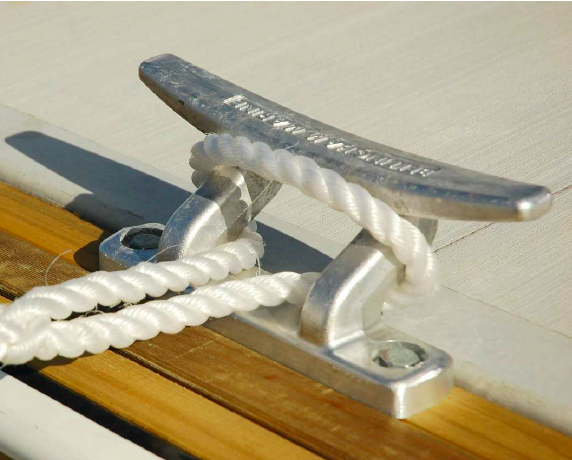 Mooring lines should be in good condition and directly attached to the berth with a half loop of rope, and not with shackles. Click here for the specifications we recommend for mooring lines.
Due to the new coatings that are used on metal fittings, shackles can cause corrosion to marina fittings.
Over time, lines become frayed and thin, and fenders and floats become UV damaged and disintegrate, breaking up and polluting the marina. Please replace these items when necessary to keep the marina clean and tidy.
Please ensure that your fenders don't cover our through-bolts, as our marina crew need regular access to these for tightening. We recommend lifting fenders. Please check in with us before you add fenders or dinghy racks to your berth. 
Polystyrene floats and plastic foam 'noodles' disintegrate over quickly and pollute the water - please don't use these. 
If we spot something wrong, we may require berth holders by notice to repair within a specified time. If they still fail to comply, Westhaven may repair the lines on your behalf, and recover associated costs from you. This is a way to keep the marina safe and secure for everyone. Beacon Marine is one of the companies operating in Westhaven Marina that can help with your lines - call 09 3600121.