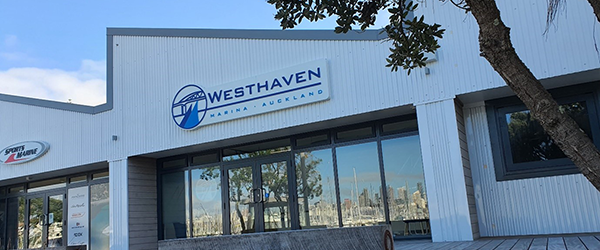 Marina Office is Moving
From Monday 14 June the Westhaven Marina operational office will be relocating next door into the Westhaven Marine Village. 

Formally a residential dwelling, the current building was no longer fit for purpose for the operations of the marina. It was too small for the number of staff working there and a dilapidation report found water damage, timber rot, compliance issues as well as the risk of electrical failure and fire risk. 

Contact details for the Westhaven Marina office will remain the same, except the physical address which is now: Unit 2 / 135 Westhaven Drive, Westhaven Marina, Auckland.
Please stop by and say hello, we'd love to show you around.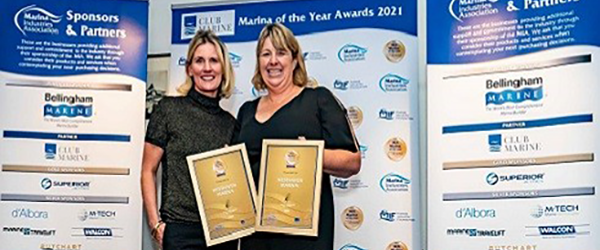 International Marina of the Year Runner Up!  
The 2021 Club Marine Marina of the Year Awards were held on the evening of Tuesday 25 May. The night of all nights for marina recognition, Westhaven Marina was named as a runner-up in two award categories.
Meet the Dockmaster Team
The Dockmaster team ensures the smooth running of the marina 24 hours a day, 365 days a year (even during lockdowns). The team of 13 consists of a range of expertise, from ex-police officers to sailmakers, and they all have a common interest in making sure that the marina is a safe and enjoyable space for all. Over the next couple of newsletters, we'd like to introduce you to them, so you can get to know the team a little better.
Team Leader - Jayson has plenty of industry experience and was in the Westhaven Marina maintenance team before stepping up to be the logistics team leader. Jayson's calm and methodical approach proves valuable when facing complex situations such as tornados, leopard seals, pandemics, as well as the day to day operations.
Perry, our longest serving Dockmaster at 14 years, has seen a lot of change around the marina in his time. A familiar face to many of our customers his knowledge and memory are a great asset to the team. When he is not walking the docks you may see him playing in a band or driving his mustang!
Keith has been a dockmaster for many years, and with his boating background in the States, coming to Westhaven Marina was a natural move for him. From shoe-shining to sailmaking, Keith has done it all. As well as getting out on the water, Keith also enjoys good food, making Auckland a great place for him to live.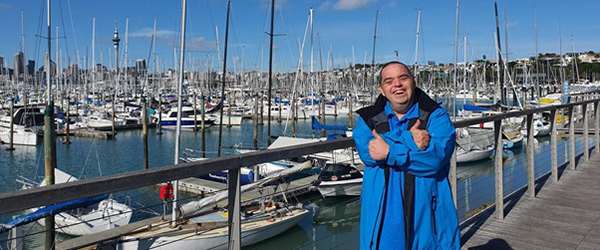 Meet Peter
Peter Relph is an enthusiastic 43-year-old man that doesn't let anything hold him back. Peter is known for his cheerful disposition and willingness to take part in new and challenging experiences. Peters interests are varied along with his life experiences and he has many hobbies. He is an accomplished ten-pin bowler and holds a first-place accomplishment in the Special Olympics.
He also enjoys jumping on the drum kit and hammering out a solid beat during music sessions with friends (he is currently dipping his toes into electronic music production). Peter takes great pride in progressing his work experience and loves socialising with his colleagues. When Peter found out about the opportunity to work one day a week at Westhaven Marina he jumped at the chance, as he has a passion for boats and the ocean.
Working at Westhaven Marina is something he looks forward to throughout the week. For Peter independence is of great importance, and the experience he gains from working at Westhaven Marina is one of many important steps for his career and life.