Plans are well underway to upgrade Westhaven's northern reclamation seawall to protect people, infrastructure and assets from coastal flooding.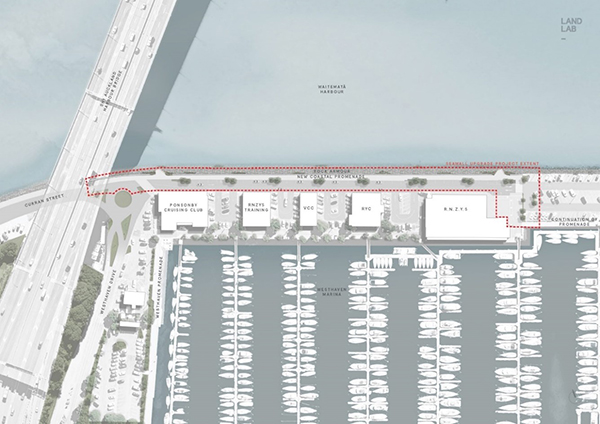 The Eke Panuku Westhaven Seawall Upgrade project is currently in the detailed design phase and will deliver:
A redesigned seawall with functionality to provide wave dissipation and protection from coastal flooding
An improved and attractive water's edge destination, which integrates with the recent and on-going development and character of Westhaven Marina
Design and ecological opportunities through mana whenua partnership, including increased planting
Improvements to the interface with the surrounding environment, including enhancements for pedestrians
Future-proofing of infrastructure and services in the vicinity.
While the project is underway, traffic management will be in place to ensure safety of work crews, pedestrians and vehicles. Traffic and pedestrian access be maintained, however, there will be lane restrictions and pedestrian detours in place at times.

Construction is estimated to begin later this year, with completion expected by early-mid 2024.